Welcome to Jeavons Toffee!
We make all of our vegan toffees, caramels & chocolates ourselves, using traditional methods, to our secret recipe.
* * * * *
VEGANUARY 2023
GET 10% OFF EVERYTHING DURING VEGANUARY!
JUST USE THE CODE: JEV10 AT THE CHECKOUT!
* * * * *
NEW PRICES FOR 2023…
We've kept our prices static for the past few years, and have really struggled to keep them the same during 2022, but 2023 sees us forced to increase our prices on average by 10%.
In practical terms, with excessive inflation, this rise doesn't really go far in covering the increases in ingredient costs and soaring energy prices we've had since last January, you know how this is all working. The politicians are quick to blame the state of the economy on everything except Brexit, but it's the elephant in the room – or rather, the bull in the crockery shop! And its impact is throttling small businesses, and we can't help but think that's good for big businesses, grumble, grumble.
So whilst our prices have gone up a little, we're doing all we can to keep them as low as we possibly can! 
* * * * *
Lovingly handmade in small batches to our unique secret recipe, to create the perfect flavour and chew.
Vegan confections made by a small vegan family company in East Sussex.
"That's a flavour I haven't tasted in a long time!"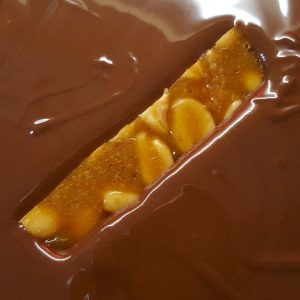 All Natural Ingredients
No artificial flavourings or colours
Dairy Free & Vegan of course!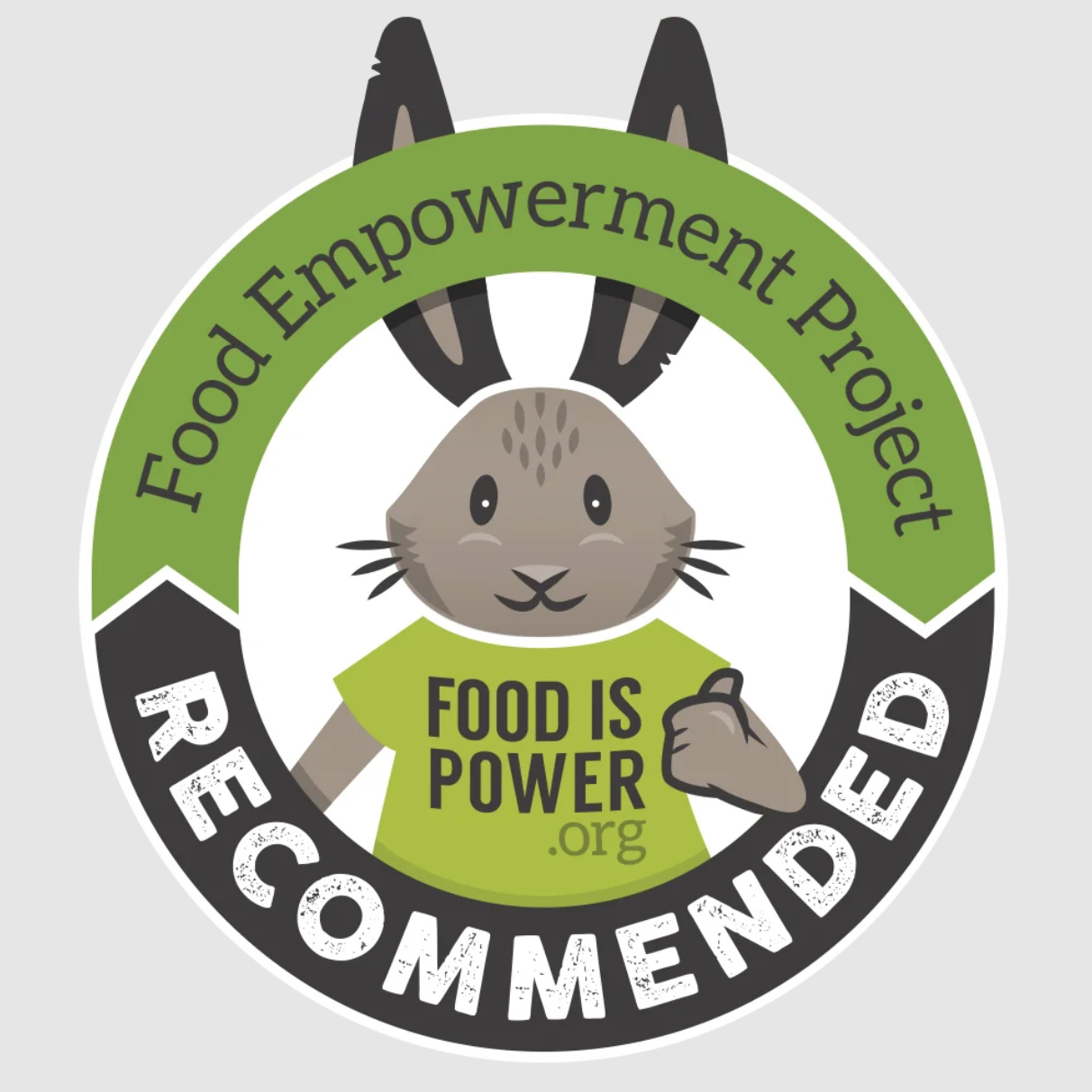 We do our best to source the most ethical ingredients, our chocolate is UTZ and RAINFOREST ALLIANCE accredited for ethical, sustainable farming, and the margarine we use is RSPO certified, only using Palm from segregated, sustainable crops, and we're on the FOOD EMPOWERMENT PROJECT list of ethical chocolate companies! Even our little factory is doing its bit by being CARBON NEUTRAL with some help from ECOTRICITY!
"Tastes just like dairy toffee. If you did a taste test you couldn't tell the difference!" Debbie.
"The most realistic 'alternative' I've ever had!" Sue.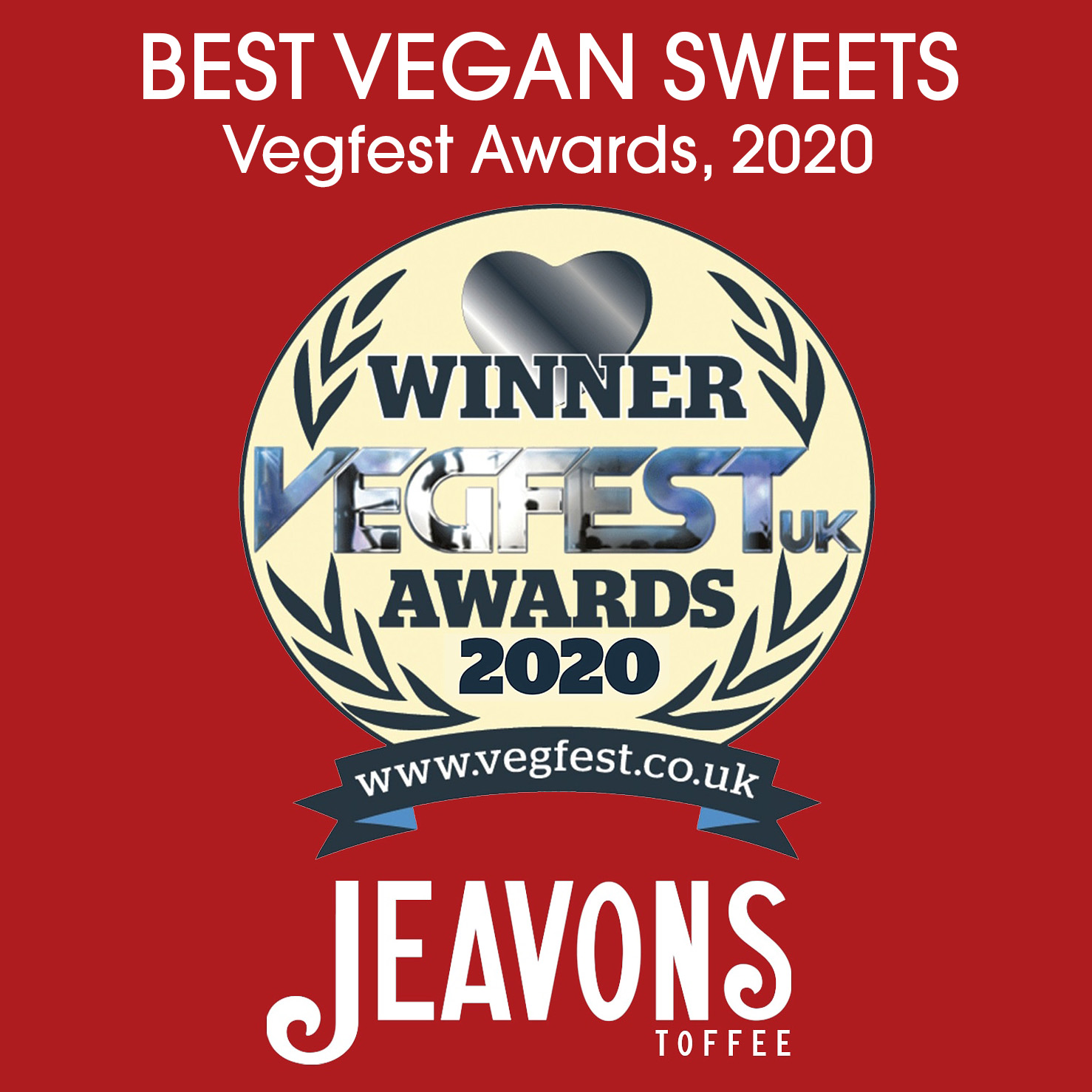 We're AWARD WINNING confectioners too!
Twice we've been silver medallists in the VEGFEST AWARDS, and winners in 2020!
A note about gluten: We're introducing new labelling for our products that will state that while a products recipe/ingredients are gluten free, we do handle gluten in our premises (for our Malt Lava and Shortcake biscuits). While we do all we can to minimise cross-contamination, we want to be clear about our products for those who have Coeliac disease or severe gluten intolerances.
Our confections are high quality hand crafted delicacies, but rather than packaging them up like exclusive, over-priced 'Artisan' or 'Speciality' confectionery, we want our sweets to be like you'd get in a sweet shop, nothing 'exclusive', just 'normal'. Sure, we can't compete on price with the large confectionery companies, but you do get what you pay for – some of the tastiest treats on the market, let alone the vegan market!
"I just tried a Smootch and wow they are amazing!" Cheryl.
"You would never know the difference!" Mat.
"I've been missing toffee so much!" Beki.
"That's the best new product at the Brighton VegFest!" Sam.
"Bravo! Shake my hand good sir!" Kate.
"Wow! Amazing!" Abbi.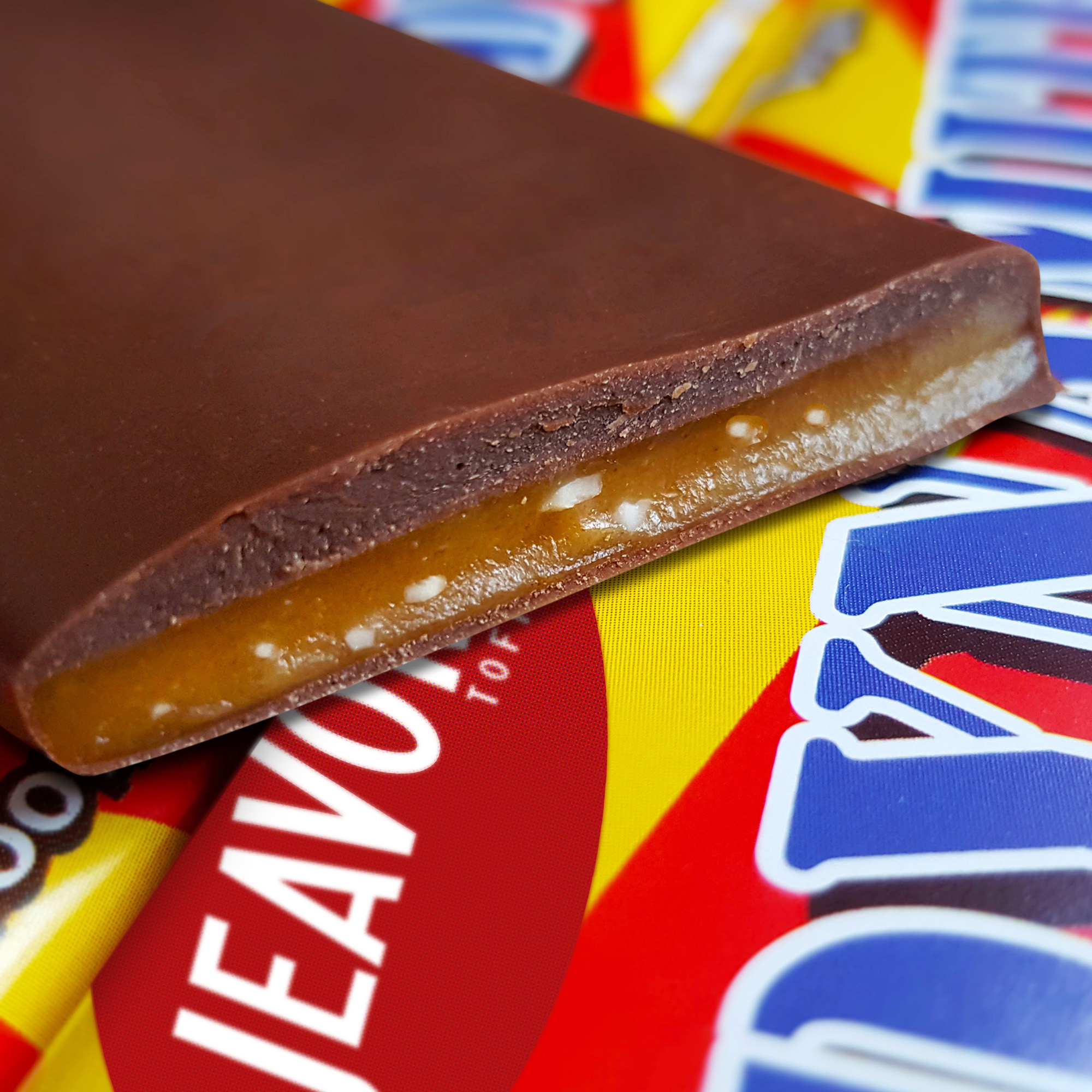 We're a vegan husband & wife team, and we've got a mission:
To provide toffee & caramel based treats that are at least as good as the dairy-based sweets that we used to love!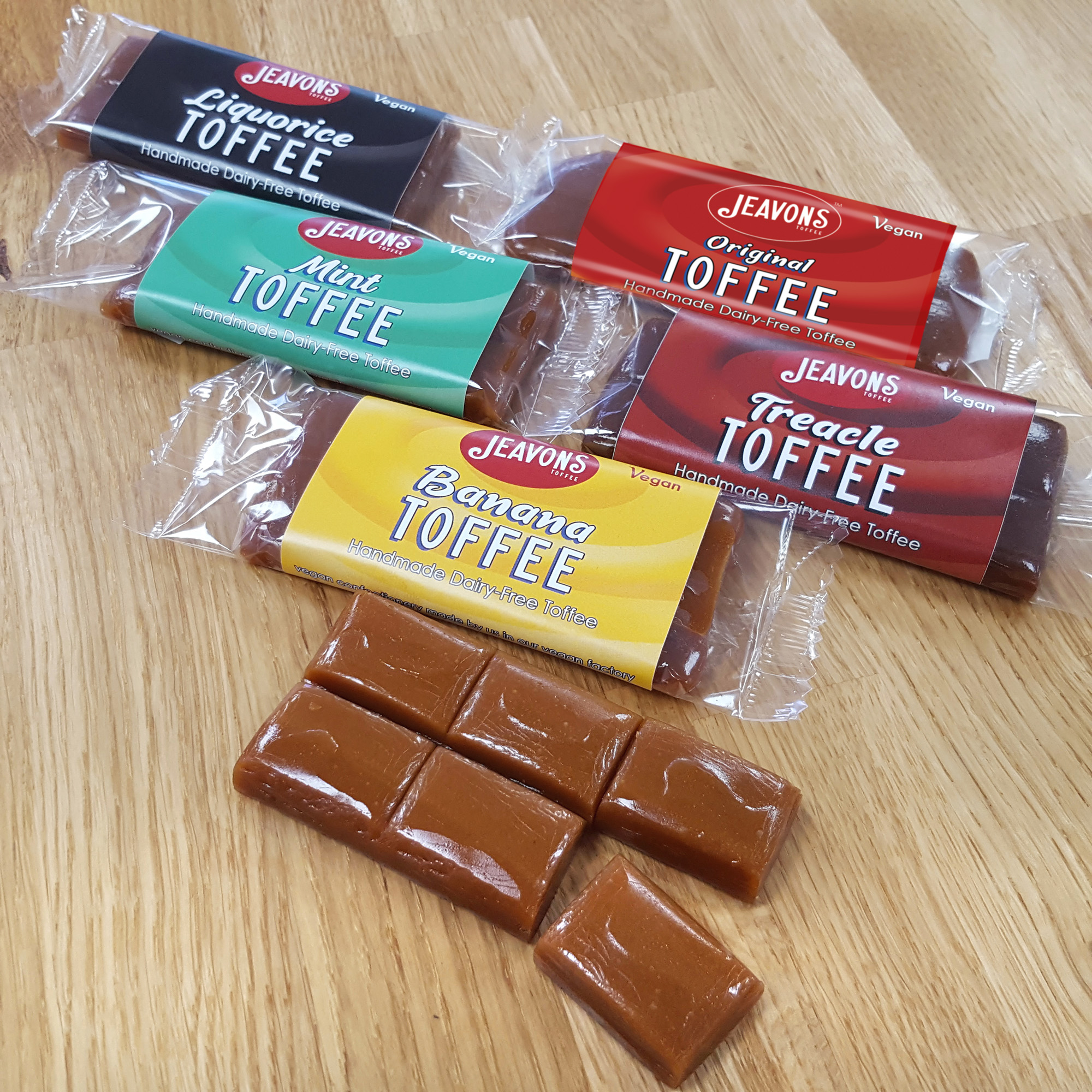 We only use the best of ingredients to ensure that our toffees aren't just a great vegan 'alternative', but are great toffees!
Jeavons Toffee Limited is a company registered in England & Wales.
Company Number: 11537455
VAT Registration Number: 314269709