Welcome to Jeavons Toffee
We make all of our vegan toffees, caramels & chocolates ourselves, using traditional methods, to our secret recipe.
We don't use any artificial ingredients or flavourings,
and we don't try to fool anyone that our products are something they're not!
'NO COW, AND NO BULL…!'
* * * * *
Thank you to all those who voted for us – we won!
Best Vegan Snacks & Sweets
Vegfest Awards 2020
What a brilliant way to end a truly bizarre year!
We're as proud as can be of all we've achieved, and grateful for all your love and support!
Here's to a better 2021
* * * * *
Handmade confectionery made by a small vegan family company in Brighton.
Lovingly made in small batches to our unique secret recipe, to create the perfect flavour and chew.
"That's a flavour I haven't tasted in a long time!"
* * * * *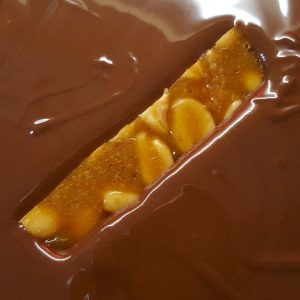 All Natural Ingredients
No artificial flavourings or Colours
Dairy Free
Gluten Free*
& Vegan (of course!)
Plus, no risk of traces of animal ingredients, such as milk and egg, as we make our confectionery ourselves in our vegan factory.
*With the exception of our Malt Lava which has c.60-80ppm of gluten, so cannot be labelled as Gluten Free.
We're a vegan husband & wife team, and we've got a mission:
To provide toffee & caramel based treats that are at least as good as the dairy based sweets that we used to love,
and to create our own toffee wonders too!
Make no mistake, our confections are high quality hand crafted delicacies, but rather than packaging them up like an exclusive and over-priced 'Artisan' or 'Speciality' treat, we want our sweets to be like you'd get in a sweet shop, nothing 'exclusive', just 'normal'; because we're on a mission to make dairy-free confectionery the normal!
"That's a flavour I haven't tasted in a long time!" Elizabeth.
"I just tried a Smootch and wow they are amazing." Cheryl.
"You would never know the difference!" Mat.
"I've been missing toffee so much!" Beki.
"Tastes just like dairy toffee. If you did a taste test you couldn't tell the difference!" Debbie.
"That's the best new product at the Brighton VegFest!" Sam.
"The most realistic 'alternative' I've had!" Sue.
"Bravo! Shake my hand good sir!" Kate.
"Wow! Amazing!" Abbi.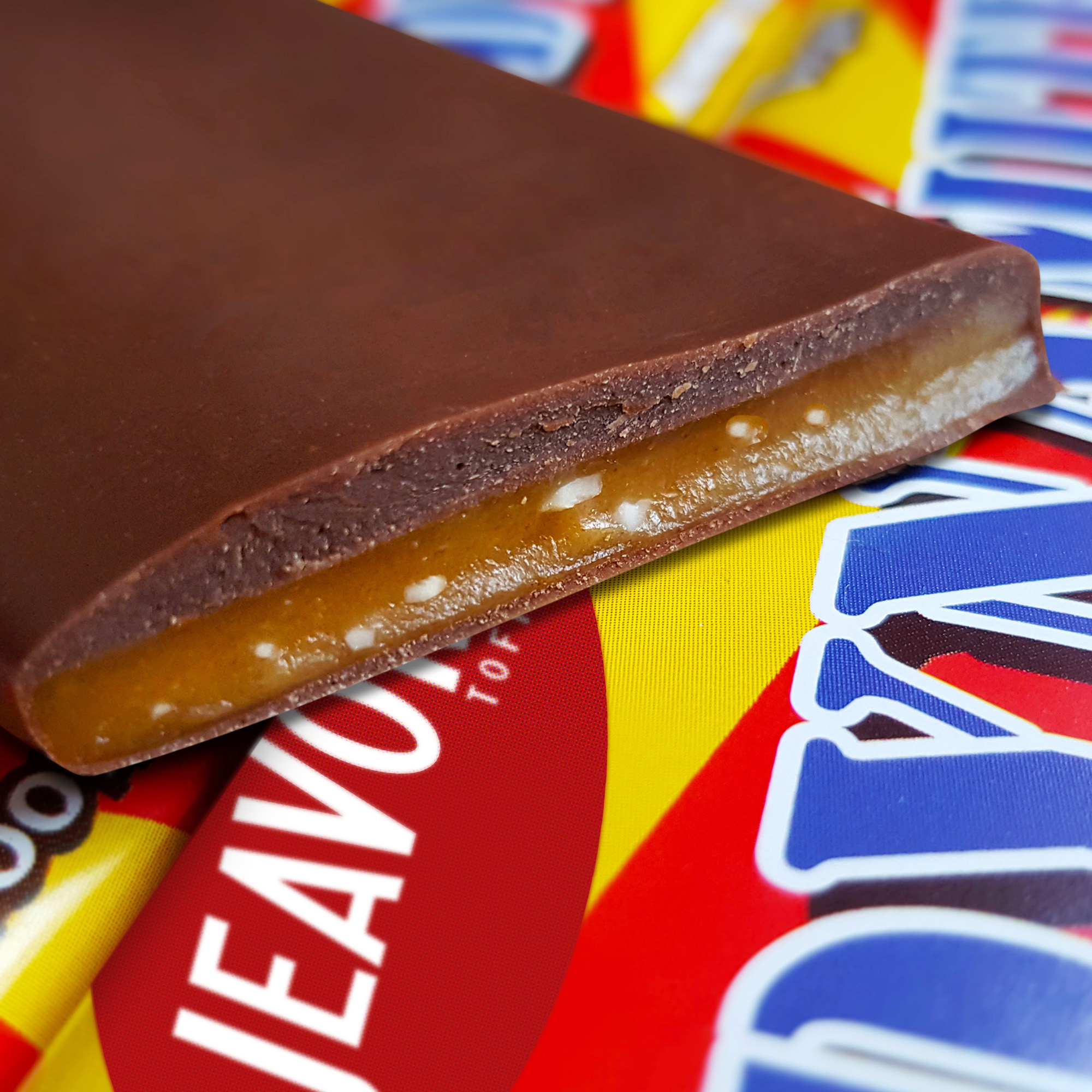 We do our best to source the most ethical ingredients, From unrefined fair traded sugars to organic fair trade highest quality extracts. Our chocolate is UTZ accredited for ethical, sustainable farming, and the margarine we use is RSPO certified, only using Palm from segregated, sustainable crops.
We only use the best of ingredients to ensure that our toffees aren't just a great dairy-free 'alternative', but are great toffees!
Jeavons Toffee Limited is a company registered in England & Wales.
Company Number: 11537455
VAT Registration Number: 314269709