Welcome to Jeavons Toffee!
We make all of our vegan toffees, caramels & chocolates ourselves, using traditional methods, to our secret recipe.
'OTHERS CURATE, WE CREATE!'
Lovingly handmade in small batches to our unique secret recipe, to create the perfect flavour and chew.
* * * * *
NEW SHIPPING RATES!
We're really happy to be able to offer lower (much lower!) shipping rates!
After a long time of being charged huge rates by Royal Mail, we've recently managed to get a much better deal from them, which we're so happy about!
48hr. Tracked has dropped from £5.65 to £3.95
24hr. Tracked has dropped from £7.20 to £4.50
We've also ditched 2nd Class post because it'd now cost more than 48hr. Tracked!
* * * * *
Stop the widespread degradation of critical ecosystems caused by animal agriculture!
We say NO to blood sports, for a kinder world for animals!
* * * * *
Vegan confections made by a small vegan family company in East Sussex.
"That's a flavour I haven't tasted in a long time!"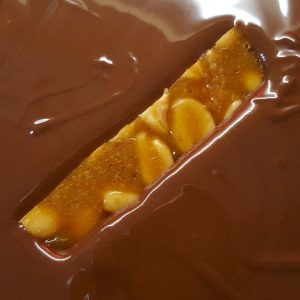 All Natural Ingredients
No artificial flavourings or colours
Dairy Free & Vegan of course!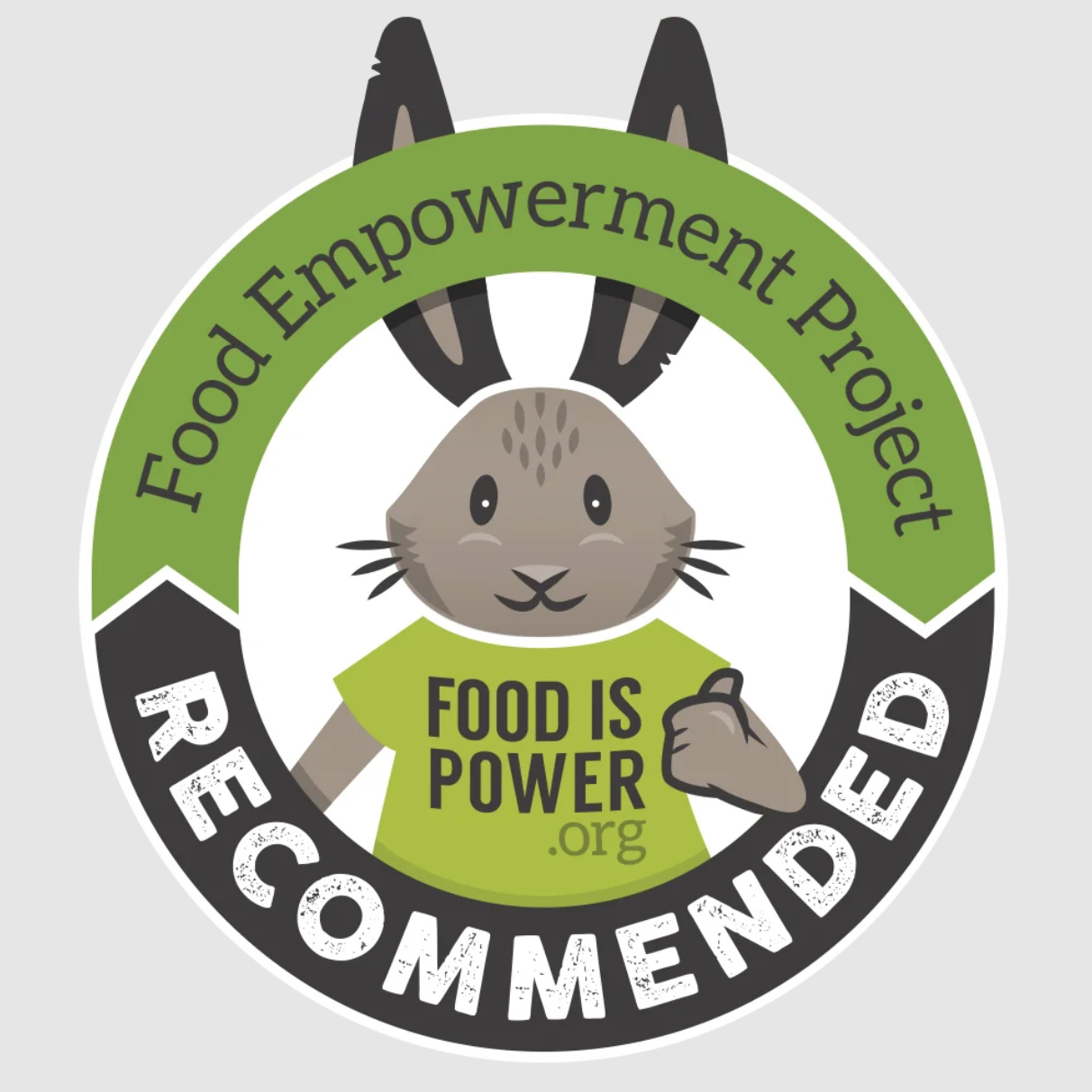 We do our best to source the most ethical ingredients, our chocolate is UTZ and RAINFOREST ALLIANCE accredited for ethical, sustainable farming, and the margarine we use is RSPO certified, only using Palm from segregated, sustainable crops, and we're on the FOOD EMPOWERMENT PROJECT list of ethical chocolate companies! Even our little factory is doing its bit by being CARBON NEUTRAL with some help from ECOTRICITY!
"Tastes just like dairy toffee. If you did a taste test you couldn't tell the difference!" Debbie.
"The most realistic 'alternative' I've ever had!" Sue.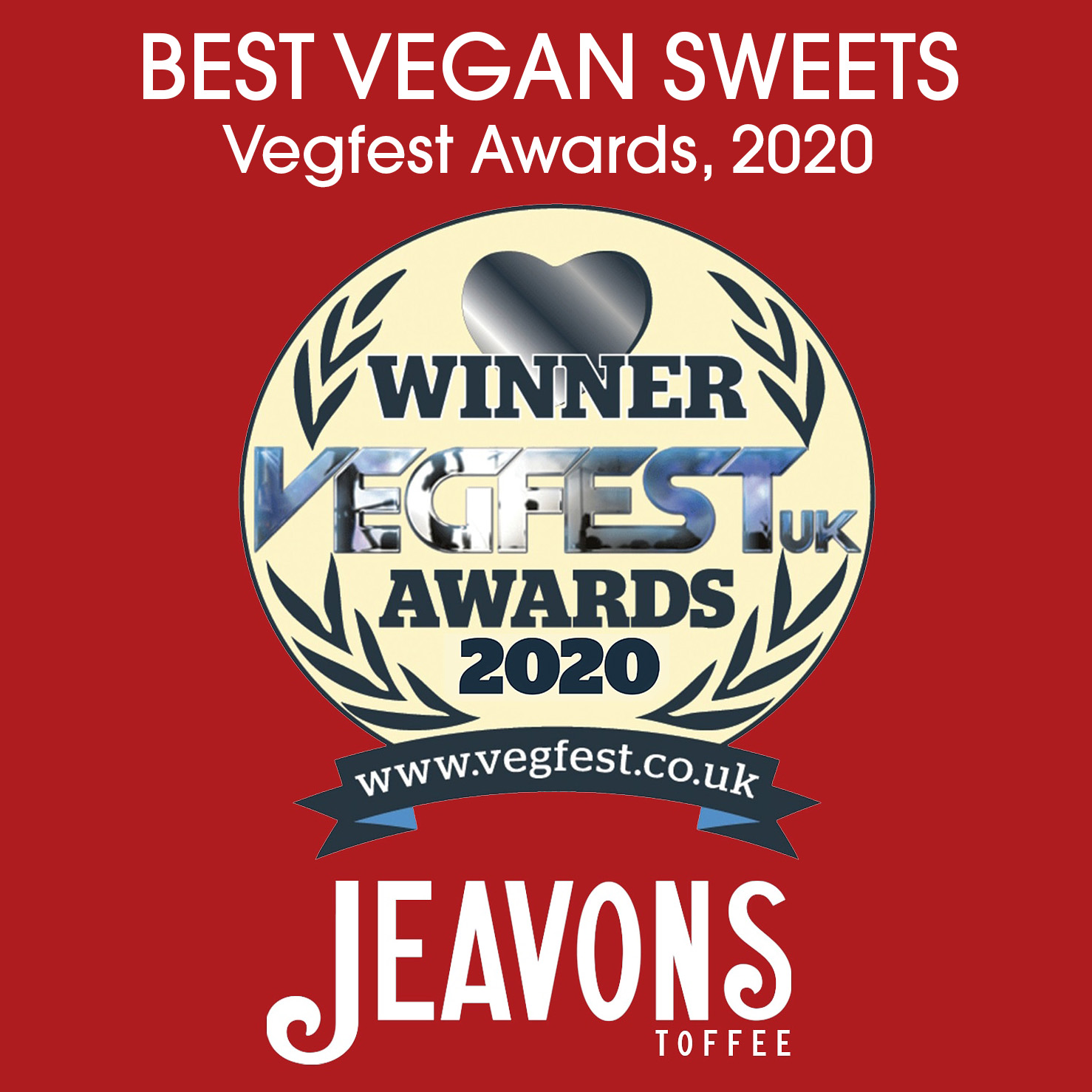 We're AWARD WINNING confectioners too!
Twice we've been silver medallists in the VEGFEST AWARDS, and winners in 2020!
A note about gluten: We're introducing new labelling for our products that will state that while a products recipe/ingredients are gluten free, we do handle gluten in our premises (for our Malt Lava and Shortcake biscuits). While we do all we can to minimise cross-contamination, we want to be clear about our products for those who have Coeliac disease or severe gluten intolerances.
Our confections are high quality hand crafted delicacies, but rather than packaging them up like exclusive, over-priced 'Artisan' or 'Speciality' confectionery, we want our sweets to be like you'd get in a sweet shop, nothing 'exclusive', just 'normal'. Sure, we can't compete on price with the large confectionery companies, but you do get what you pay for – some of the tastiest treats on the market, let alone the vegan market!
"I just tried a Smootch and wow they are amazing!" Cheryl.
"You would never know the difference!" Mat.
"I've been missing toffee so much!" Beki.
"That's the best new product at the Brighton VegFest!" Sam.
"Bravo! Shake my hand good sir!" Kate.
"Wow! Amazing!" Abbi.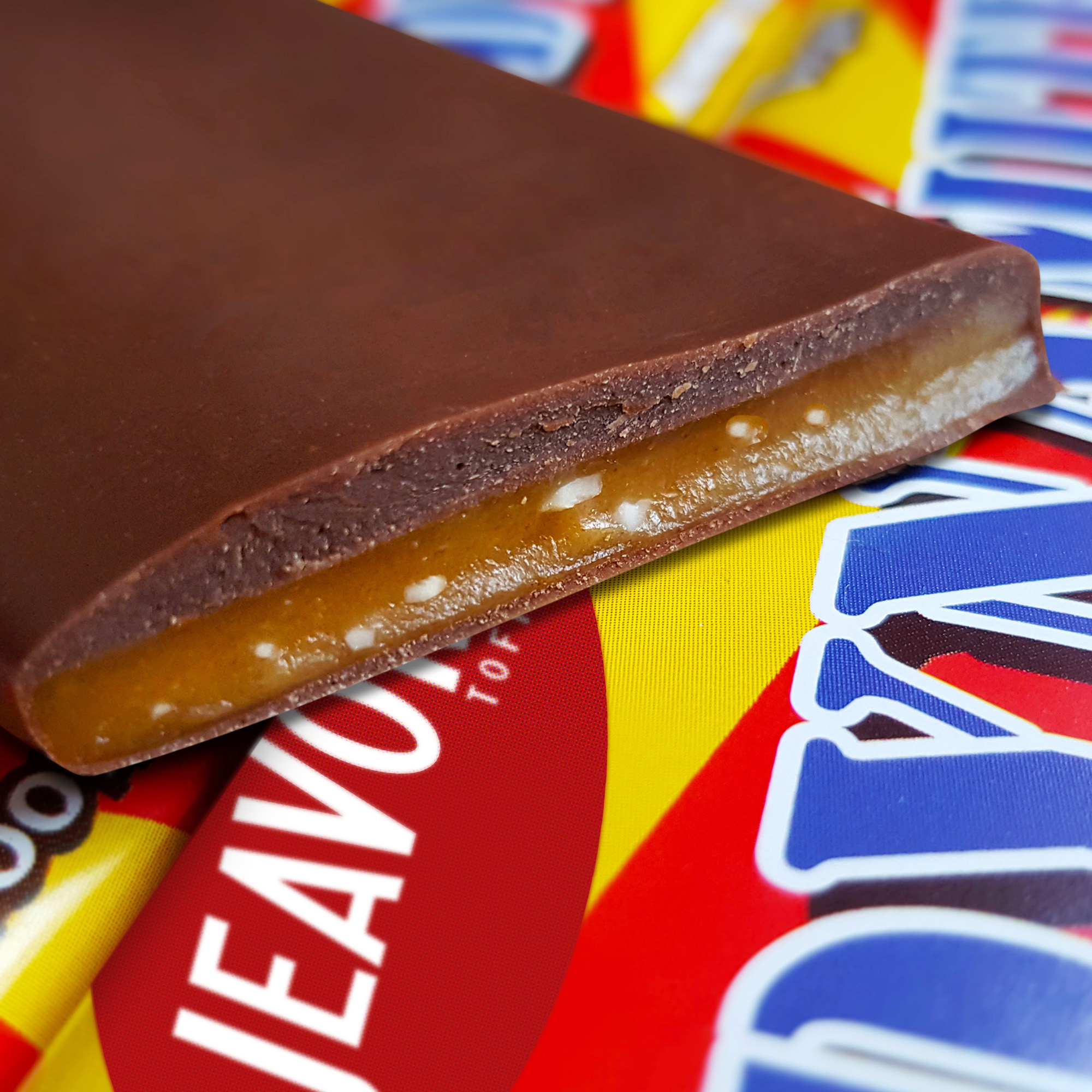 We're a vegan husband & wife team, and we've got a mission:
To provide toffee & caramel based treats that are at least as good as the dairy-based sweets that we used to love!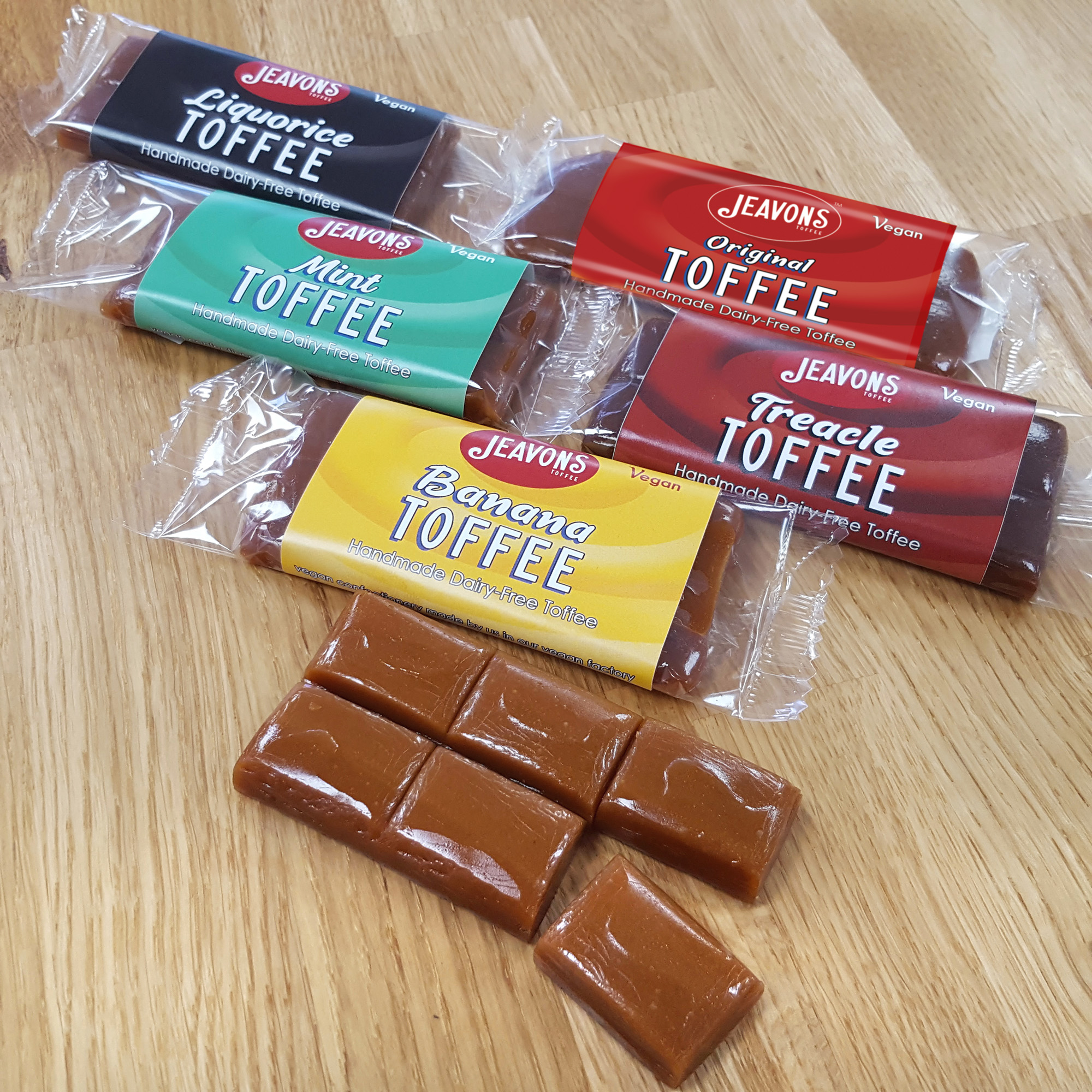 We only use the best of ingredients to ensure that our toffees aren't just a great vegan 'alternative', but are great toffees!
Jeavons Toffee Limited is a company registered in England & Wales.
Company Number: 11537455
VAT Registration Number: 314269709